Briefing Meetings for Climate Repair Workshops
Organised for/with MA Design students at Goldsmiths by John Wood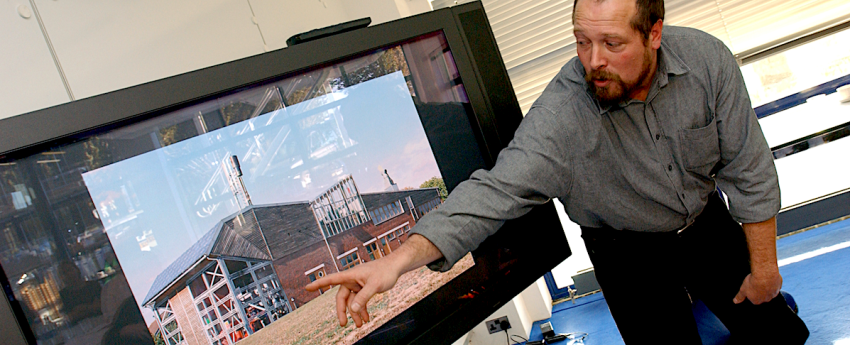 Architect Bill Dunster at one of our metadesign research meetings
Meetings
Overview
Purpose of Workshop
To make a practical, positive contribution to global issues of climate change

(n.b. this is a very ambitious quest that amounts to seeking a new paradigm).

To acquire and/or develop new methods of working and/or genres of academic conferencing.
To introduce metadesigning to Goldsmiths students.
To add to our existing repertoire of metadesign methods
To work with The Unity of Faiths Foundation (TUFF) to mutual benefit.

TUFF is a non-religious and apolitical charity with a keen interest in education-focused innovation (including our work).
They have offered to seek funding on our behalf.
They have also expressed an interest in applying relevant aspects of our work in other countries.
When/Where?
October/November 2018? (at Goldsmiths)
Subsequently at other London University venue
Some time before mid 2019 at a central London location, such as the Design Museum
What/How?
2-days of active and creative work sessions that are designed to deliver practical, workable outcomes.

i.e. unlike standard academic conferences, in which papers are produced for 'research' viable publication.

Each individual would 'face-to-face' with every one else (over the first 2 hours), then work in one of four teams.
The ideas would then be combined, systematically, with other ideas to find new possibilities.
These new possibilities (i.e. potential outcomes) would be handed over to practical implementation teams (after the workshop)
Where?
As this would be a outcomes-centred event it does not need a public, auspicious (expensive), central location.
Suggested: Goldsmiths campus in New Cross SE146NW (n.b. Prof. Mike Waller is keen to support this venture)
Perhaps in the Hexagon Room? (if it's big enough)
If not, perhaps in the Main Hall?
Perhaps in the Goldsmiths Design Department's MA space at Lewisham College
Scale?
Post-grads (total number of MA students=100)
Active participation of special guests up to 50
Ourselves as metadesigners (10-ish?)
Absolute upper limit of 150 active participants.
Suggested Guests
IDEAS, PLEASE, FOR PEOPLE WHO COULD TAKE IDEAS FURTHER, POST-CONFERENCE - e.g.:
---
Return to home