TUFF Climate Workshop Planning Meeting 1
13th July 2018 in the Hexagon Room, Lockwood Building, Goldsmiths, University of London
Present: John Wood | Nayoung Kim | ning | Cyril Aboubacar Fofana | Haoda Li | Siyue Zhou | Irene | Ananya Patel | Yilin Liu | Tristan Baliliag | Eliana Vargas | Gauthier Roussilhe | Chang Wang | Tom Jinmin Kim | Xu Fan | Kutay Kizilkaya | Isabella asiimwe | Wenzhe Xu | Anyu Lin | Jinyoung Lee | Chung- Yuan Wang | Tanishaa Cuan
Designing by Combining
This is a cut-down version of John's introductory talk.
You may find it baffling if you did not attend
But you are very welcome to catch up in future sessions by asking questions.
See the booklist
1) Who is involved?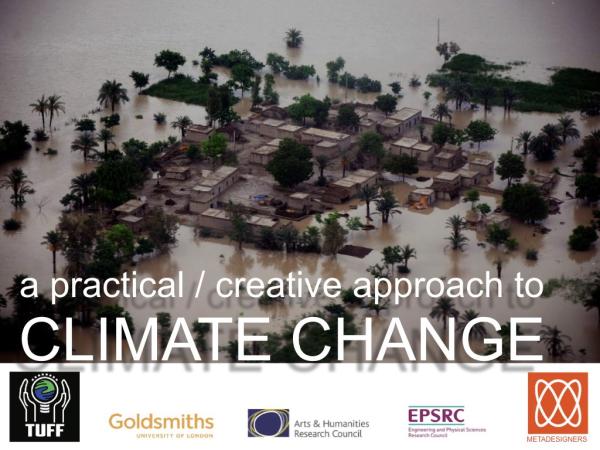 2) Why we are interested in synergy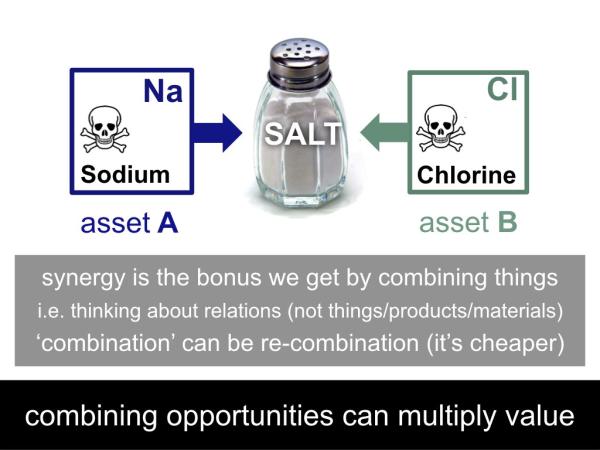 3) A couple of examples of synergy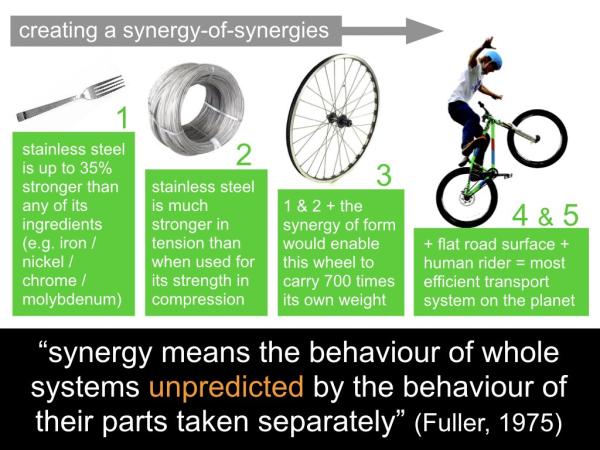 4) This is not design as we know it...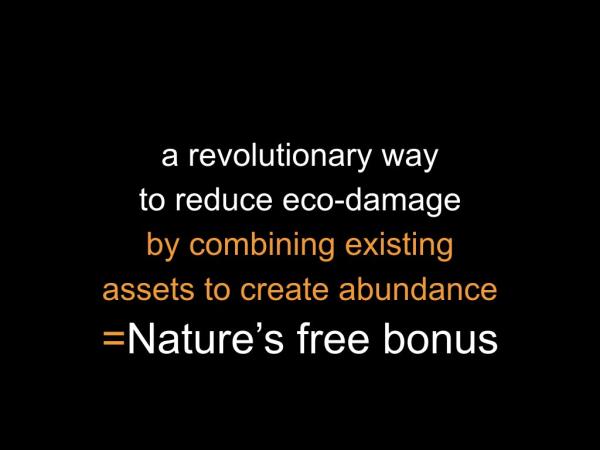 5) Nature uses a combinatorial approach in sexual reproduction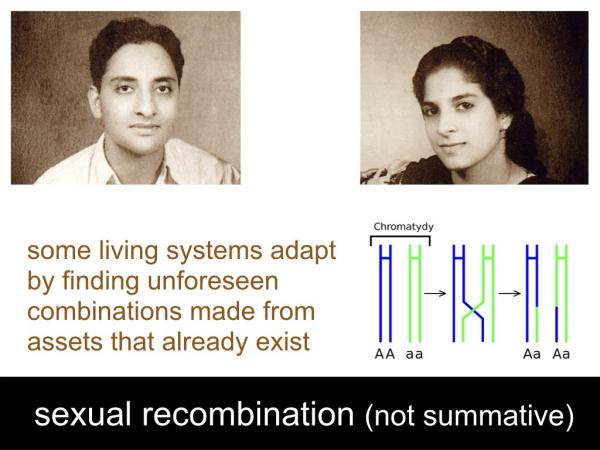 6) Focusing on relations may seem strange at first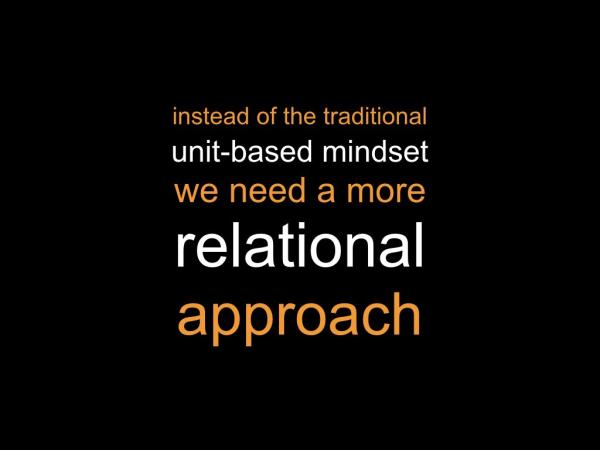 7) But relations are more valuable than things - see my 2013 TEDx talk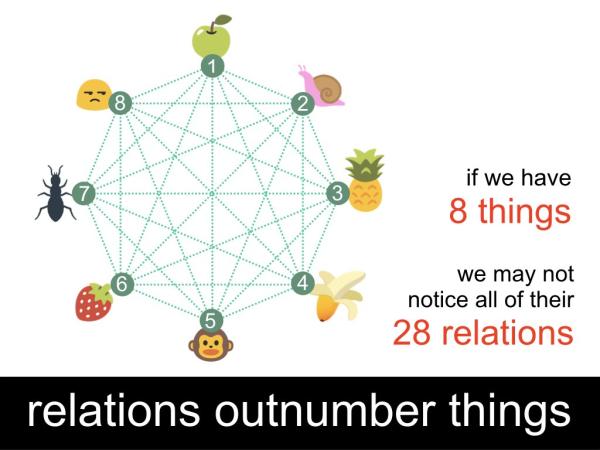 8) But the logic of combining things is strange - it includes getting good things from bad things...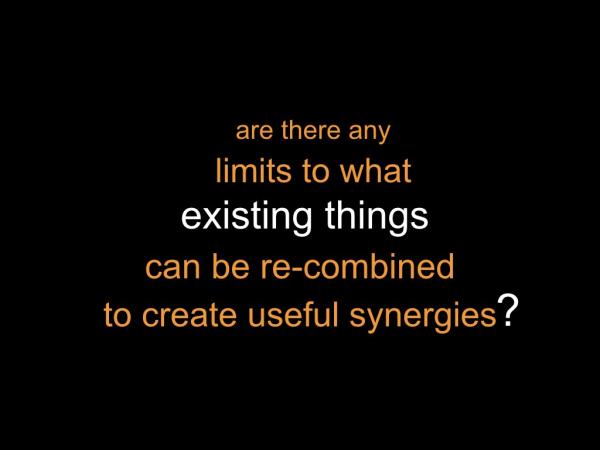 9) How many combinations can we juggle with in our heads?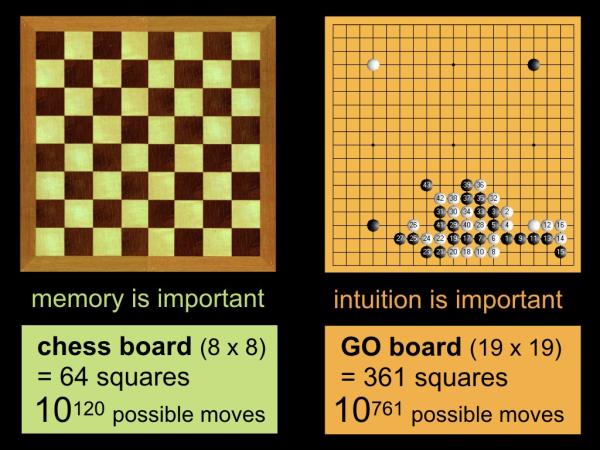 __10) Ideally, as many as possible...(e.g. cooking is complex enough)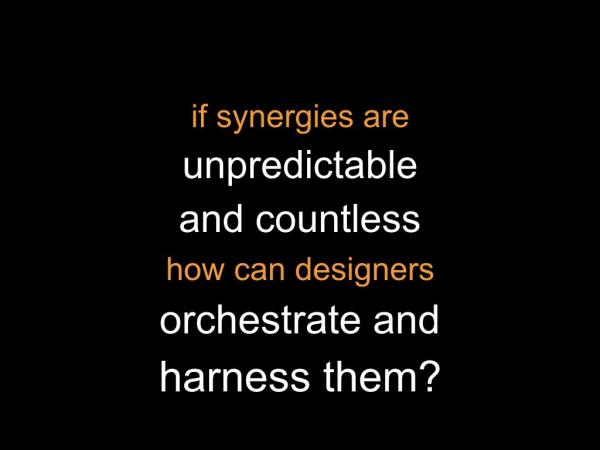 11) But humans get very confused when we see quite small numbers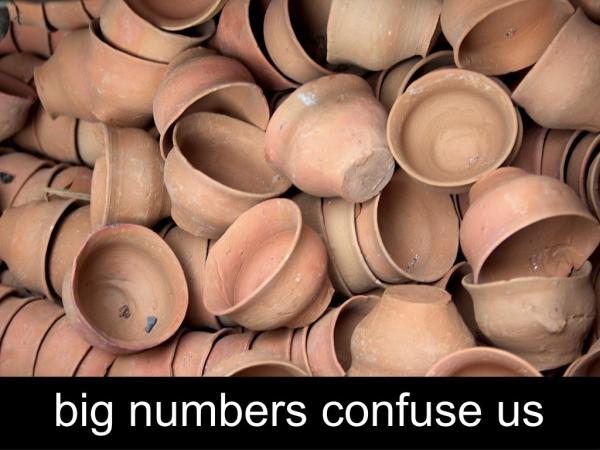 12) This is why the synergies in large teams are much too complex for our brains to grasp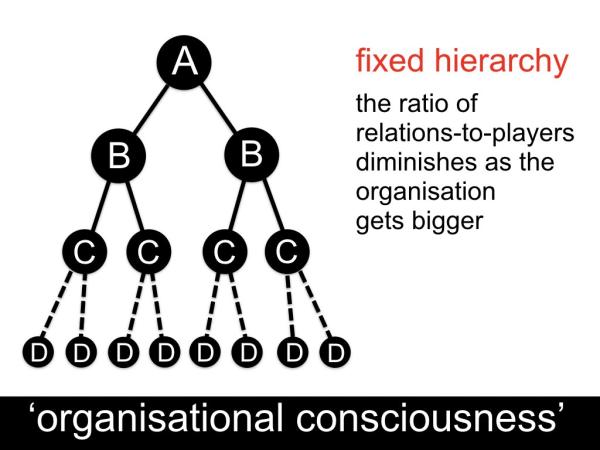 13) We get pretty confused when we try to create using combinations of more than 4 things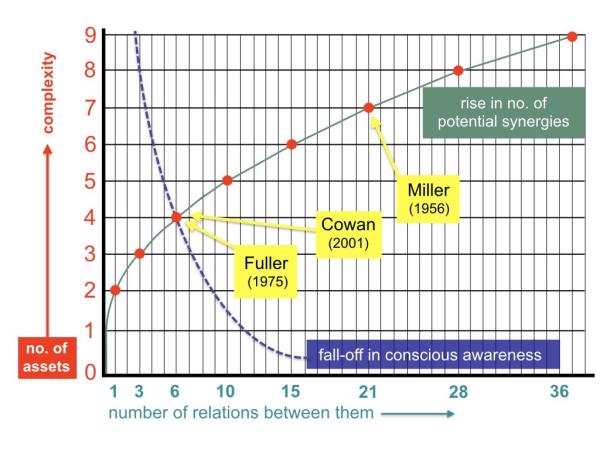 14) So working in clusters of 4 is a pretty good starting point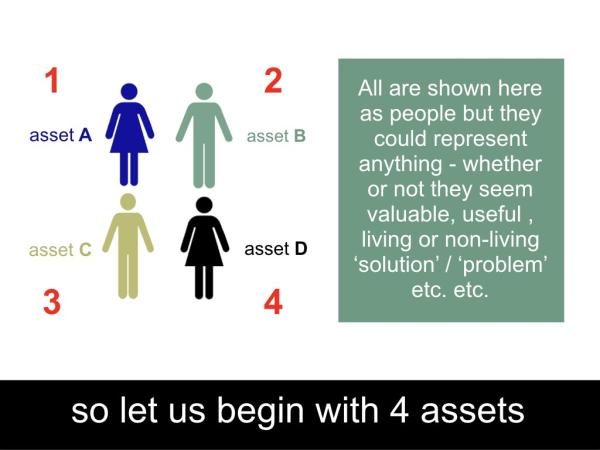 15) Why are we so surprised by the fact that a quartet of things sets up 6 relations?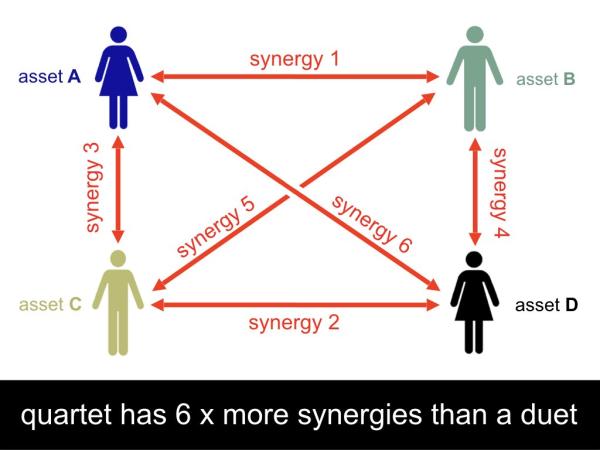 16) The maths gets weird....mainly because the process of synergy creates more than (100%) of what we had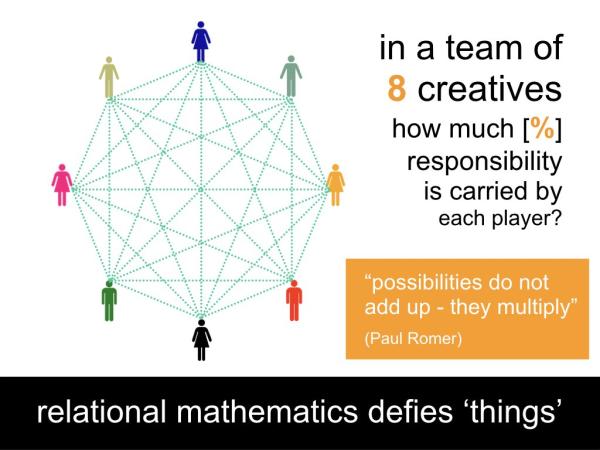 17) If you like maths...here's Euler's original law....enjoy!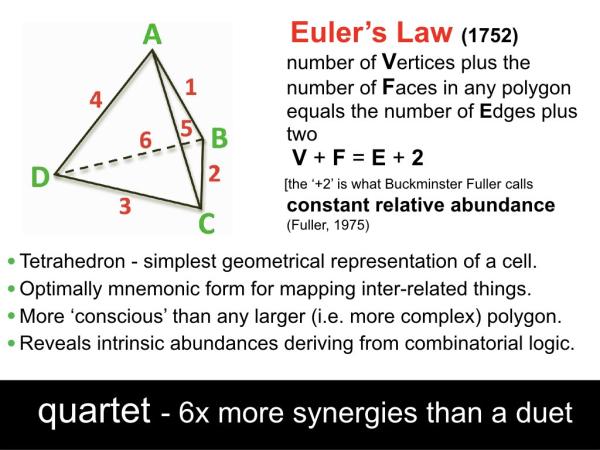 See the next meeting notes and a booklist