| | | |
| --- | --- | --- |
| | | |
| Vernacular houses in Iceland | . | Alfred Jarry's character, Pere Ubu |
Fragment 50
One of Heraclitus's sayings ('Fragment 50') is recorded as:

"Listening not to my words but to the order of things, it is wise to agree that all is one."

Given its brevity, what seems peculiar in fragment 50 is the almost pedantic way in which obvious actions and agencies are made distinct, as separate entities.
rather than taking it as pedantry or incompleteness I have looked for meaningful intent.
In mapping this I have used one of our metadesigners tools.
Four-Fold Mapping
It is useful to represent these 'players' or 'agents' and their relations within a 3D model.
The four players (

A

,

B

,

C

&

D

) will share 6 relations (

1

,

2

,

3

,

4

,

5

&

6

)
Read more about tetrahedral thinking
A

= Those who were present when Heraclitus spoke the words.

1.

= How listeners responded to Heraclitus's proposition/s

4.

= How listeners noted and/or responded to the λόγος

5.

= The relationship between Heraclitus and his listeners

B

= Heraclitus's proposition "all is one".

2.

= Heraclitus uttering his statement "all is one"

6.

= The correspondence between λόγος and its unity

C

= Heraclitus as himself and the speaker of fragment 50

3.

= The relationship between Heraclitus and the λόγος

D

= λόγος (i.e. the universe and how it runs)

Distrusting the usual remedies prescribed by doctors, Heraclitus invented a characteristically self-styled diagnosis and cure. Reasoning that his excess bodily fluids required dryness and heat, he caked himself in cow dung and lay in the hot sun....later dying of heatstroke.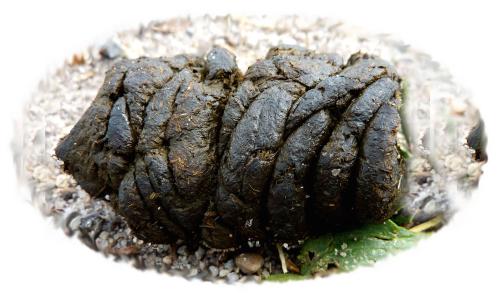 Unfortunately, as many designers are still trained to support an economic paradigm based on 'growth', destruction and waste, the traditional design methodologies will need some fundamental revision.
Incremental improvements will not be enough. Design 're-thinking' needs to be applied in a more radical and comprehensive way to the design profession and its received methods and methodologies.
We therefore need to educate designers differently, in ways that anticipate the massive changes that are needed for a society that can survive beyond cheap energy and cope with an increasingly hostile natural environment.
This will mean challenging basic assumptions about economics, business and the way we understand 'scale'.

Changing behaviour is hard, because it is part of the paradigm and includes habits that are sometimes deeply embedded in our belief system and language, etc. This calls for approaches that are different from the ones that caused the problem.

Most design reforms are incremental, rather than paradigmatic. For example, individual office buildings may look different (new shapes and sizes) but they all use concrete, steel and glass and have a large ecological footprint, thus are refinements (not fundamental changes) to the paradigm.

This approach will show us how to make better business when energy prices rise, in the near future. (E.g. by reducing costs). The lawn pictured above has one species per square metre of grass, instead of 32 or so. Why? And how much time and money does it take to maintain this 'unnatural', relatively unproductive monoculture?

We will need to extend to the way we organise education and business. Rather than rewarding 'high performance' in individuals, we might usefully note how species only survive by working together. This is often counterintuitive, as in this example of predator and prey (above). If one were to become extinct, the other is also likely to die, even if the predator (Polar Bear) dies out first. Managers and educators might learn from this, by encouraging learners and employees to become more aware of their individual strengths, weaknesses and passions, then to identify complementary skills in others, so that they can co-create their own teams.




---