See the metadesigners recommendations that we sent to the Rio Earth Summit organizers
---
BEFORE WEDNESDAY...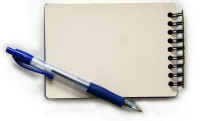 PLEASE CHOOSE THREE examples of things that are local, renewable, accessible and 'valueless'. (Some of your answers may be in the form of 'things', others may be images, ideas or systems).
i) LOCAL (i.e. particular to your community OR near to hand)
ii) RENEWABLE (e.g. rather than delivered by fossil-fuel processes)
iii) ACCESSIBLE (i.e. without spending money to obtain it. It may be something that is hidden / undiscovered / undervalued / worthless / lost / untapped / organic / man-made etc.) Please note - what you choose may, or may not, be a 'resource'. It may be a material object / source of energy / action / product or it could even be a 'problem'.
iv) VALUELESS - Please do not take this too literally...it might be something that is ignored, undervalued, unnoticed, invisible, or beyond our understanding...etc.
POSSIBLE EXAMPLES: - these could be anything you like, from 'hair', 'the enthusiasm of someone in your neighbourhood', 'rainwater', 'packaging waste', etc.
ASK FOR CLARIFICATION - if this does not make sense, please do not panic...it's probably our fault:-)
---
CONTACT US
John Wood - 07803 824557 - john at metadesigners.com
John Backwell - 07770 326509
Goldsmiths University of London switchboard - 0207 919 7171
Goldsmiths Design Department (Lockwood Building) - 0207 919 7777
---
FIND US
- our workshop will be in the OCTAGON ROOM, Lockwood Building,
Goldsmiths, University of London
. Start at the main entrance of the Rutherford Building (Lewisham Way, SE14 6NW). Ask at the reception desk for the 'Lockwood Building' (same building as our
'Club Pulse' gymnasium
). Follow our signs to the back of Rutherford until you reach the back door. Cross the field (around its perimeter) until you reach the buildings directly opposite.
---
TIMES Each workshop lasts ONE HOUR (minimum) and you have been offered a particular time on this day (20th June, 2012).
---
CONDITIONS
1. Participation is on a person-by-person basis (but please invite others to apply).
2. There is no fee for the workshop.
3. We respectfully ask you to abide by our Creative Commons License conditions (see full conditions) that retains copyright on behalf of everyone.
4. We aim to take documentary photographs, sound recordings and video footage throughout the workshop. If you do not feel comfortable with this, please contact John (john@metadesigners.org/).
5. We are happy to receive suggestions, donations & offers of support with events, etc..
---
WHEN YOU ARRIVE - we will brief everyone and answer questions. In the meantime, these notes may (or may not) interest you...
---
CONTEXT
- our
introduction to metadesigning
shows why a more imaginative approach towards environmental problems (e.g. climate change / biodiversity losses) is urgently needed. We need a
paradigm change
that enables us to see the world as a set of magical possibilities, rather than as a set of dwindling resources. Ultimately, we do not lack basic materials, we lack the imagination to notice synergies.
---
GOOD VIBRATIONS - synergies are complex and elusive. They exist within minds, people, relationships and teams, just as much as they exist when we combine products, materials, or energies. In looking for new synergies it is crucially important to sustain a very positive approach. By being negative or dismissive we can easily erode possible synergies in teams. In a team of 4, each participant has the potential to damage or dampen 50% of the output of the whole team. Please avoid words like 'but', or expressing doubts about any give suggestion. Try not to see differences as a blessing. They may be the unique basis from which something new and unpredictable will emerge.
---
PLEASE ARRIVE EARLY - each workshop is a team of 4 and the timetable is full, so we cannot wait for participants who are delayed. In order to maintain the integrity of the experiment we will make up the numbers if someone arrives late. There will be coffee + interesting people to talk to. We look forward to co-creating with you on Wednesday.
---
Go to main workshop introduction
Go to participant list
Go to further details
Go to home